Read the Chester County Press Article on the celebration:
Revelers greet 2022 at the Mushroom Drop in Kennett Square
DECEMBER 31, 2022 NYE IN KENNETT SQUARE, PA
The Mushroom Festival and Kennett Area Restaurant & Merchant Association again hosted the Annual (9th) Mushroom Drop held at State & Union Streets.
Parking was available at Kennett High School and at 600 S Broad Street lot. A handicap accessible shuttle was provided for transportation from parking to the event site.
The lighted Mushroom was raised at 8:55 PM – with kids helping celebrate the opening.

Beginning at 7:30 PM, there was entertainment in the "Circle" (under the Mushroom) including, Kevin Pierce, KMC Dancers and Jack Marshall.
The Funsters were back on stage (W. State Street) at 9PM. until 12:30 AM
Laser Light Show and Live Streaming returned!
Food was available from On The Roll starting at 7:30 with meals and then lighter fare later in the evening.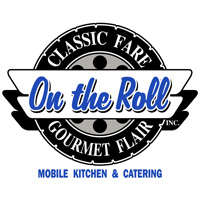 Covid-19 Guidelines
Face masks are no longer required indoors or outdoors in PA, though the Wolf administration has recommended that residents follow CDC guidance on mask-wearing.
The CDC requires individuals to wear a mask on planes, buses, trains and other forms of public transit.  People should also continue to follow masks guidance at workplaces, businesses, long-term care facilities, hospitals, prisons and homeless shelters.
Outdoor events:  Occupancy limits have been dropped.
The committee suggests using your best judgment concerning COVID.